Materials
Thermo-lacquered aluminium
9016 White
7038 Agate grey
1019 Sand
7006 Bronze
3012 Beige red
8023 Orange brown
3005 Wine red
7031 Blue grey
5008 Grey blue
7033 Cement grey
6007 Bottle green
7043 Anthracite
7039 Quartz grey
8019 Grey brown
9011 Black
Fabrics
Agora Liso by Tuvatextil
Brote
Trebol
Grafito
Agora Panama by Tuvatextil
Blanco
Garnet
Siena
Alga
Atlas Plain by Jover
06
07
14
5B
2B
7K
4B
44
2E
2F
4K
98
Bora Bora by Crevin
Bora bora 99
Bora bora 08
Bora bora 05
Bora bora 54
Bora bora 50
Bora bora 59
Bora bora 53
Dolce by Crevin
Crudo 07
Gris 51
Piedra 75
Azul grisáceo 45
Naranja 24
Mandarin 29
Azul oscuro 42
Marrón 18
Marrón 09
Gris oscuro 53
Duo by Crevin
Crudo 07
Plata 80
Beige 04
Piedra 54
Gris claro 51
Naranja 24
Azul grisáceo 45
Marrón 14
Gris oscuro 53
Gemini by Benecke Kaliko
Blanco
Ashgrey
Arena
Oil
Bronce
Antracita
Patio by Kvadrat
Patio 200
Patio 110
Patio 410
Patio 730
Patio 230
Patio 340
Patio150
Patio 170
Patio 780
Silvertex by Sprandling®
Ice
Aluminium
Plata
Sage
Sterling
Sandstone
Lotus
Cobre
Mandarin
Umber
Meteor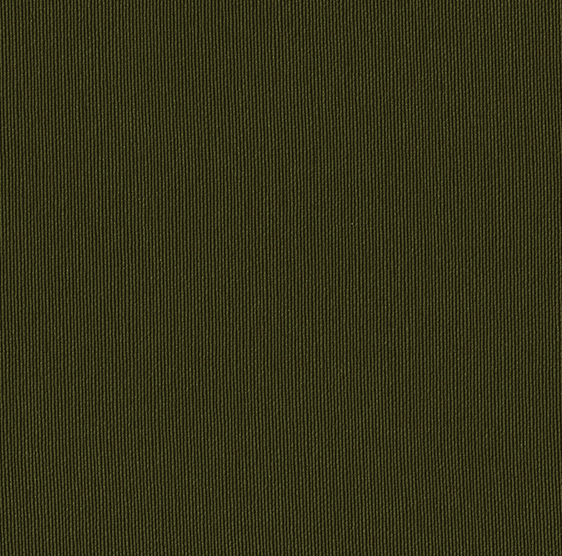 Bottle
Storm
Jet
Carbon
Natté by Sunbrella®
Heather beige
Grey chiné
Carbon beige
Sling by Sunbrella®
Snowy
Sand
Taupe
Silver
Solids by Sunbrella®
Shingles
Peach
Blush
Carbon
Zori by Sunbrella®
Rice
Washi
Gari
Matcha
Kiri
Miso
Nami
Hibiscus
Close
Timeless Chaise lounge with wheels
TIMELESS is a collection of outdoor furniture designed to last over time, without superfluous ornaments, one of GANDIABLASCO's classics.
The TIMELESS chaise lounge with wheels is a lightweight and portable outdoor lounger with which to enjoy the outdoors 365 days a year. It is made of a solid structure of powder-coated welded aluminium profiles, available in all of the GANDIABLASCO colours. aluminium is a natural material of great durability, perfect to be enjoyed in gardens or pools in residential spaces and Contract projects.
This is a designer chaise lounge with wheels, versatile and easy to move. The backrest can be reclined to the position you want according to your needs. On the structure rests a soft cushion covered with water-repellent fabric that you can customize with a wide variety of quality upholstery options by Kvadrat and Sunbrella, among others.
The TIMELESS chaise lounge with wheels is a unique design by José A. Gandía-Blasco and Borja García for GANDIABLASCO.
---
Sizes (HxhxL)
200x70x36 cm
79x28x15 inch
Materials
Thermo-lacquered welded aluminium
Polyurethane foam rubber covered with water-repellent fabric
Outdoor fabric cover
About José A. Gandía-Blasco Canales
José Antonio Gandía-Blasco Canales was born in Ontinyent, Valencia. After studying law at the Valencia University, he joined the family business Gandia Blasco, a blanket manufacturer.

After travelling throughout Spain as a business agent, he began to work on responsibilities in the company. With the help of Marisa Gallén and Sandra Figuerola, designers, Gandia Blasco reshaped the image of the company. The current logo was created, the silhouette of a graceful kitten, as well as the first reversible design carpet collection, which later received the IMPIVA Award 1990 for innovation.

The building of his summer residence in Ibiza in 1996 and the need to furnish the house with outdoor furniture that would match the architectonic concept, took José A. to take a closer look at furniture design for the first time. In close collaboration with the architect, they developed the "Na Xemena" collection which is still the outdoor furniture reference of the company Gandia Blasco. The consolidation of this new product line contributed to the diversification strategy of the company.

In 1999 he inherited the company, and started with the definitive structural change.

José A. managed to lead the activities of a solvent family business towards the international benchmark it is today. Experimenting and innovating with materials and shapes, he has been able to turn the ideas of a lover of the Mediterranean culture into a brand image and lifestyle which are well known on the five continents.

Besides being the company president, Jose A. is also its artistic director. He has designed a great majority of the furniture and textile collections that GANDIABLASCO now sells around the world: the 'DNA', 'DNA Teak', 'Clip', 'Lipstick' and '356' outdoor collections, accessories such as the 'Picnic Deckchair' and 'Clack! Chair', as well as a line of lighting products. He has also designed a wide variety of pieces of furniture as part of his vast Outdoor Spaces collection: 'Daybed', 'Sofa Pergola', 'Merendero', 'Tipi', as well as their modules and enclosures. He has also designed rugs such as 'Pack', 'Peineta', 'Hidra', 'Círculos', 'Champiñones' and the 'Piedras' duvet, all of which are easily identifiable with the GANDIABLASCO lifestyle.
View more
José A. Gandía-Blasco Canales
President of Gandia Blasco S.A
DNA collection
2016 Milan Fair
75th Anniversary Event of Gandia Blasco Group
2016
About Borja García
He was born in Valencia in 1980. He studied a Technical Engineering degree in Industrial Design in Cardenal Herrera-CEU University and collaborated with various local studios. He went to Milan in 2001 to finish his training in the Design Continuum Italia studio. In 2002, he founded the Nazca studio with Joaquín García and Esther Tornero, which undertook industrial design projects.

Together they participated in the first edition of Salón NUDE and other exhibitions in Valencia and Barcelona. After launching various products on the market and winning national and international awards, the three partners went their separate ways two years later. It was at this time that he decided to become independent and set up the Borja García Studio. Since that time, he has been undertaking industrial and communication design projects, has won several national awards and has participated in exhibitions in Tokyo, Milan, St-Etienne, Shanghai, Beijing, Sao Paulo, Fortaleza, Athens, Lisbon, Madrid, Barcelona and Valencia. In parallel, he studied architecture at the university of Valencia and founded the Enproyecto Arquitectura studio with Jorge Cortés and Sergio Gª-Gasco in 2005. This studio carried out ephemeral architecture projects for companies such as Puntmobles, Canal +, Vondom, Aidima as well as participating in several editions of Casadecor Valencia.

He spent the rest of his time between small scale residential architecture and commercial spaces. Leaving Enproyecto Arquitectura in 2011, he reunited both disciplines of industrial design and architecture under his own single brand, offering professional services in both sectors. In parallel, he started teaching in 2006 in Cardenal Herrera-CEU University, where today he is a project lecturer in the Industrial Design and Architecture degree courses.
View more
Borja García
Architect & Designer
Made Studio
Architectural Study in Valencia
Products in the collection