Materials
Solanas thermo-lacquered aluminium
9016 White
7038 Agate grey
1019 Sand
7006 Bronze
Gold
3005 Wine red
7031 Blue grey
5008 Grey blue
7033 Cement grey
6007 Bottle green
7043 Anthracite
7039 Quartz grey
9011 Black
Fabrics
Agora Liso by Tuvatextil
Brote
Trebol
Grafito
Agora Panama by Tuvatextil
Blanco
Garnet
Siena
Alga
Atlas Plain by Jover
06
07
14
5B
2B
7K
4B
44
2E
2F
4K
98
Bora Bora by Crevin
Bora bora 99
Bora bora 08
Bora bora 05
Bora bora 54
Bora bora 50
Bora bora 59
Bora bora 53
Dolce by Crevin
Crudo 07
Gris 51
Piedra 75
Azul grisáceo 45
Naranja 24
Mandarin 29
Azul oscuro 42
Marrón 18
Marrón 09
Gris oscuro 53
Duo by Crevin
Crudo 07
Plata 80
Beige 04
Piedra 54
Gris claro 51
Naranja 24
Azul grisáceo 45
Marrón 14
Gris oscuro 53
Gemini by Benecke Kaliko
Blanco
Ashgrey
Arena
Oil
Bronce
Antracita
Patio by Kvadrat
Patio 200
Patio 110
Patio 410
Patio 730
Patio 230
Patio 340
Patio150
Patio 170
Patio 780
Silvertex by Sprandling®
Ice
Aluminium
Plata
Sage
Sterling
Sandstone
Lotus
Cobre
Mandarin
Umber
Meteor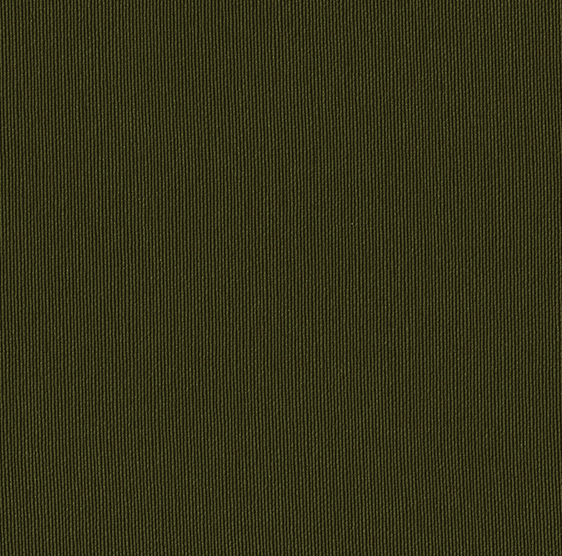 Bottle
Storm
Jet
Carbon
Solids by Sunbrella®
Shingles
Blush
Carbon
Natté by Sunbrella®
Heather beige
Grey chiné
Carbon beige
Sling by Sunbrella®
Snowy
Sand
Taupe
Silver
Zori by Sunbrella®
Rice
Washi
Gari
Matcha
Kiri
Miso
Nami
Hibiscus
Domino by Sunbrella® (only pillows)
Craps
Jackpot
Joker
Loto
Majestic by Sunbrella® (only pillows)
Citrine
Jager
Quartz
River
Strange Loves by Dedar Milano (only pillows)
Carrot Stick
Cocco Bello
Eden Blu
Fondo Roccioso
Sale e Pepe
Sea Anchor
Close
Solanas Sectional 6
"I thought the application of Dekton® by Cosentino materials to GANDIABLASCO furniture was perfect, these stones are all-terrain, they can be used outside or inside, on facades or floors… and now, we find them on a very elegant collection with very suggestive colours."
– Daniel Germani –
SOLANAS is the outdoor furniture collection by GANDIABLASCO that incorporates the ultra-resistant material Dekton® by Cosentino. Its quality and the wide range of finishes, textures and colours are the perfect allies for our collections.
The SOLANAS sectional 6 is manufactured with welded, powder-coated aluminium profiles, available in different colours. Its cushions are made of polyurethane foam rubber covered with water-repellent fabric. The upholstery is completely removable.
The SOLANAS sectional 6 is an exclusive design by the architect Daniel Germani for GANDIABLASCO.
---
Sizes (HxhxL)
82x82x82 cm
32x32x32 inch
Materials
Thermo-lacquered welded aluminium
Micro-perforated sheet
Dekton®
Polyurethane foam rubber covered with water-repellent fabric
Outdoor fabric cover
About Daniel Germani
"Daniel Germani is the Creative Director and Founder of Daniel Germani Designs, a firm that specializes in custom modern furniture, interior design and architectural renovation. After earning his architecture degree in his country of Argentina, Daniel spent eight years in Europe working in various creative and entrepreneurial endeavors.

While his firm is based out of Phoenix, AZ, Daniel travels the world doing collaborative design work with leading global brands such as Cosentino, Brown Jordan Outdoor Kitchens, Riva 1920 and Gandia Blasco. ASA-D2, an outdoor kitchen designed in partnership with Dekton by Cosentino and Brown Jordan Outdoor Kitchens, has earned top industry accolades such as the Interior Design 2017 Best of Year (BOY) Award for Outdoor Furniture and a finalist in the 2017 NYCxDesign Awards, among others.

His latest work, a credenza-inspired bath vanity called DeKauri designed in collaboration with Dekton by Cosentino, Riva1920, Fantini and Juniper won a best of KBIS Silver Award at the 2018 Kitchen + Bath Industry Show, 2018 Architectural Digest Great Design Award, 2018 NYCXDesign Awards in the Bathroom category and The German Design Awards in the Excellence in Design, Bathroom Category. His collaboration with the iconic outdoor furniture brand Gandia Blasco, Solanas, was a finalist in the 2018 NYCXDesign Awards. His designs have been featured in leading media outlets, including Architectural Digest, ELLE Décor, LUXE Interiors + Design, Modern Luxury, Robb Report, Interior Design, Surface, Wallpaper, Mansion Global, The LA Times, Town & Country, and more. Daniel's global design leadership has earned him several panel engagements at top industry conferences and fairs: The Montreal World Design Summit, panels at London's Clerkenwell Design Week, Salone del Mobile 2018 and at the 2017 and 2018 Kitchen and Bath Industry Show (KBIS).

Daniel's aesthetic is influenced by the Bauhaus, Oscar Neimeyer, Le Corbusier, Mies and Frank Lloyd Wright, and his philosophy is simple: good design should always be honest and inspiring."
View more
Daniel Germani
Architect & Designer
Solanas Lounge chair
Sketch
2019 Hábitat Valencia Fair
Solanas collection
Products in the collection