Materials
Anodized aluminium
Anodized
Polyethylene
9016 White
7038 Agate grey
1019 Sand
7033 Cement grey
7006 Bronze
7031 Blue grey
7043 Anthracite
Fabrics
Agora Liso by Tuvatextil
Brote
Trebol
Grafito
Agora Panama by Tuvatextil
Blanco
Garnet
Siena
Alga
Atlas Plain by Jover
06
07
14
5B
2B
7K
4B
44
2E
2F
4K
98
Bora Bora by Crevin
Bora bora 99
Bora bora 08
Bora bora 05
Bora bora 54
Bora bora 50
Bora bora 59
Bora bora 53
Dolce by Crevin
Crudo 07
Gris 51
Piedra 75
Azul grisáceo 45
Naranja 24
Mandarin 29
Azul oscuro 42
Marrón 18
Marrón 09
Gris oscuro 53
Duo by Crevin
Crudo 07
Plata 80
Beige 04
Piedra 54
Gris claro 51
Naranja 24
Azul grisáceo 45
Marrón 14
Gris oscuro 53
Gemini by Benecke Kaliko
Blanco
Ashgrey
Arena
Oil
Bronce
Antracita
Patio by Kvadrat
Patio 200
Patio 110
Patio 410
Patio 730
Patio 230
Patio 340
Patio150
Patio 170
Patio 780
Silvertex by Sprandling®
Ice
Aluminium
Plata
Sage
Sterling
Sandstone
Lotus
Cobre
Mandarin
Umber
Meteor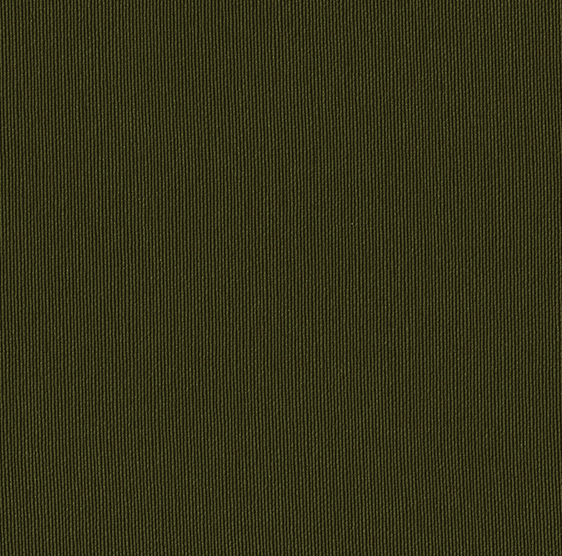 Bottle
Storm
Jet
Carbon
Natté by Sunbrella®
Heather beige
Grey chiné
Carbon beige
Sling by Sunbrella®
Snowy
Sand
Taupe
Silver
Solids by Sunbrella®
Shingles
Blush
Carbon
Zori by Sunbrella®
Rice
Washi
Gari
Matcha
Kiri
Miso
Nami
Hibiscus
Close
Na Xemena Yondal Bench 210
NA XEMENA was born 25 years ago, in a context where contemporary design in Spain had not yet been assimilated. True to its origin, it stood out in the search for a fresh and personal language through good design. The NA XEMENA outdoor furniture collection was born from this passion.
The NA XEMENA Yondal bench 210 refers to Cala Yondal, located in the south of Ibiza: a beautiful bay with pebbles and very appetizing turquoise waters that encourage you to bathe in them. Yondal is a 210cm long designer bench that transmits this same spirit with long-lasting materials: anodized or powder-coated aluminium and recyclable polyethylene.
More than an outdoor bench… combine it with the NA XEMENA Pada 210 dining table to create the perfect outdoor moment.
The NA XEMENA Yondal bench 210 is an original design by Ramón Esteve for GANDIABLASCO.
---
Sizes (HxhxL)
210x48x43 cm
83x19x17 inch
Materials
Anodized or thermo-lacquered aluminium
100% recyclable polyethylene
Polyurethane foam rubber covered with water-repellent fabric
Outdoor fabric cover
About Ramón Esteve
Ramón Esteve es arquitecto por la Escuela Técnica Superior de Arquitectura de Madrid en 1990.
Inicia una trayectoria independiente en estudio propio el mismo año, alternando la arquitectura con experiencias en distintos campos relacionados con esta. Con la realización del Stand para la Feria Textil-Hogar 1992, comienza la colaboración con la empresa Gandía Blasco. Fruto de esta productiva cooperación son los stands realizados entre 1992-1997, el showroom que la empresa tiene en sus instalaciones, varias colecciones de alfombras de lana, varias colecciones de ribetes para alfombras, telas, colchas y, por último, la colección de muebles NA XEMENA. Paralelamente, en 1996 crea la sociedad Babia Mobles, junto con otros socios entre los cuales se encuentra la propia Gandia Blasco.

Para Babia, Ramón crea una colección de muebles auxiliares de madera: mesas, carritos, consolas, complementos, etc. Los muebles que diseña este arquitecto continúan la coherencia que invade toda su obra. Los materiales que utiliza, así como la forma en que los resuelve técnicamente, hace que ofrezcan una imagen racional, con un diseño industrial perfecto para la correcta fabricación en serie del producto. El esfuerzo del arquitecto se centra, sobre todo, en conseguir que cada diseño sea esencial, llegando a la forma final por síntesis y no por simplificación, desechando cualquier exceso formal o innecesario. El resultado son piezas fundamentalmente sencillas y austeras, pero con un valor intrínseco que las hace exclusivas.

Estas colecciones de muebles se presentan como una opción frente a los productos análogos del resto del mercado con un precio más competitivo. Algunas de las actuaciones en el mundo del diseño industrial más notables han aparecido en distintas publicaciones especializadas.

www.ramonesteve.com
View more
Ramón Esteve
Arquitecto y Diseñador
Products in the collection