Materials
Flat powder-coated aluminium
9016 White
7038 Agate grey
1019 Sand
7033 Cement grey
7006 Bronze
7031 Blue grey
7043 Anthracite
Polyethylene
9016 White
7038 Agate grey
1019 Sand
7033 Cement grey
7006 Bronze
7031 Blue grey
7043 Anthracite
Fabrics
Agora Liso by Tuvatextil
Brote
Trebol
Grafito
Agora Panama by Tuvatextil
Blanco
Garnet
Bora Bora by Crevin
Bora bora 99
Bora bora 08
Bora bora 05
Bora bora 54
Bora bora 50
Bora bora 59
Bora bora 53
Dolce by Crevin
Crudo 07
Gris 51
Piedra 75
Azul grisáceo 45
Naranja 24
Mandarin 29
Azul oscuro 42
Marrón 18
Marrón 09
Gris oscuro 53
Duo by Crevin
Crudo 07
Plata 80
Beige 04
Piedra 54
Gris claro 51
Naranja 24
Gris oscuro 53
Gemini by Benecke Kaliko
Blanco
Ashgrey
Oil
Antracita
Patio by Kvadrat
Patio 200
Patio 110
Patio 410
Patio 730
Patio 230
Patio150
Patio 170
Patio 780
Silvertex by Sprandling®
Ice
Aluminium
Plata
Sage
Sterling
Sandstone
Lotus
Cobre
Umber
Meteor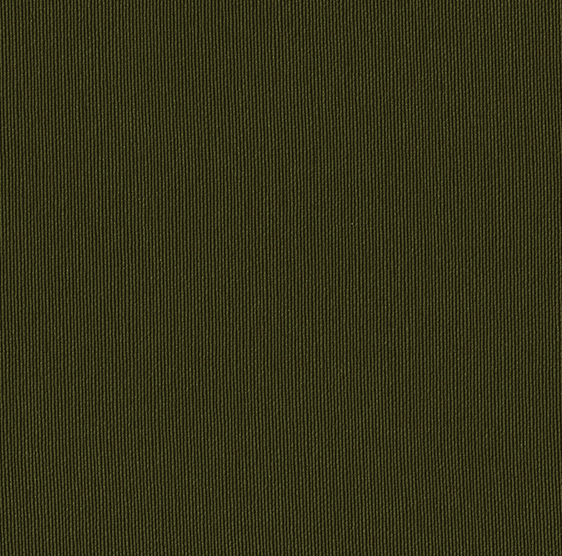 Bottle
Jet
Carbon
Natté by Sunbrella®
Heather beige
Grey chiné
Carbon beige
Sling by Sunbrella®
Snowy
Sand
Taupe
Silver
Solids by Sunbrella®
Shingles
Blush
Carbon
Close
Flat Sectional pouf
FLAT is an outdoor furniture collection designed for you to gracefully enjoy the great outdoors in any indoor or outdoor space of your choice.
The FLAT sectional pouf is a designer pouf made from welded powder-coated aluminium sections and fully recyclable polyethylene that can be combined in white, blue grey, anthracite, sand… – you decide. The mini mattresses are available in outdoor fabric and you can choose from six different models.
More than just an outdoor pouf, this pouf can be customized with the textures and colours that best suit your style and needs. It naturally blends into your space, from small terraces to large Contract projects.
The FLAT sectional pouf is an original design by Mario Ruiz for GANDIABLASCO.
---
Awards
Wallpaper* Design Awards
2008
Red Dot Design Award
2010
MD magazine
2011
Materials
Powder-coated aluminium
100% recyclable polyethylene
Polyurethane foam rubber covered with water-repellent fabric
Outdoor fabric cover
About Mario Ruiz
Nacido en 1965 en Alicante, España, el diseñador Mario Ruiz se graduó en Diseño Industrial en Elisava, prestigiosa escuela Universitaria de Diseño e Ingeniería de Barcelona. Comenzó su carrera profesional en 1995 con la apertura de su propio estudio en Barcelona.

Su habilidad y experiencia multidisciplinares en diversos campos le ha permitido ganarse la confianza de más de 120 empresas líderes a nivel mundial (Australia, Estados Unidos, Suecia, Francia, Italia, Canadá, Países Bajos, Portugal y España).

Siemens, Steelcase, Teknion Studio, Offecct, lapalma, Thomson, Arflex, Haworth, Grundig, Palau, GANDIABLASCO, Expormim, HBF, Metalarte, Joquer, B.lux... son algunos de los muchos clientes con los que ha trabajado Mario Ruiz. Para algunas de estas empresas, él no solo desarrolla proyectos directamente relacionados con sus productos en distintas áreas (mueble de hogar y oficina, iluminación, diseño textil, diseño de producto), sino que también actúa como director creativo definiendo su producto.

El trabajo de Mario Ruiz se ha expuesto en ferias en Europa y Japón y ha sido reconocido con más de 40 premios importantes. En 2016 recibió el prestigioso Premio Nacional de Diseño, otorgado por el Rey de España, Felipe VI y el Ministerio de Economía.

Mario Ruiz también ha recibido premios Delta de Plata, otorgados por la Asociación de Diseño Industrial de Barcelona, ADI-FAD. En Europa y Estados Unidos ha recibido numerosos galardones por parte de Red Dot, IF, Design Plus y Wallpaper. Entre 1992 y 2002, Mario Ruiz fue profesor de Proyectos Industriales en las escuelas de diseño Eina y Elisava en Barcelona. Asimismo, ha ofrecido numerosas ponencias en Tokio, Singapur, Nueva York, Dubái, Londres y Chicago.
View more
Shooting colección Flat
2010
Products in the collection