Materials
Anodized aluminium
Anodized
Thermo-lacquered aluminium
9016 White
7038 Agate grey
1019 Sand
7006 Bronze
3005 Wine red
7031 Blue grey
5008 Grey blue
7033 Cement grey
6007 Bottle green
7043 Anthracite
7039 Quartz grey
9011 Black
Teak wood
Fabrics
Agora Liso by Tuvatextil
Brote
Trebol
Grafito
Agora Panama by Tuvatextil
Blanco
Garnet
Siena
Alga
Atlas Plain by Jover
06
07
14
5B
2B
7K
4B
44
2E
2F
4K
98
Bora Bora by Crevin
Bora bora 99
Bora bora 08
Bora bora 05
Bora bora 54
Bora bora 50
Bora bora 59
Bora bora 53
Dolce by Crevin
Crudo 07
Gris 51
Piedra 75
Azul grisáceo 45
Naranja 24
Mandarin 29
Azul oscuro 42
Marrón 18
Marrón 09
Gris oscuro 53
Duo by Crevin
Crudo 07
Plata 80
Beige 04
Piedra 54
Gris claro 51
Naranja 24
Azul grisáceo 45
Marrón 14
Gris oscuro 53
Gemini by Benecke Kaliko
Blanco
Ashgrey
Arena
Oil
Bronce
Antracita
Patio by Kvadrat
Patio 200
Patio 110
Patio 410
Patio 730
Patio 230
Patio 340
Patio150
Patio 170
Patio 780
Silvertex by Sprandling®
Ice
Aluminium
Plata
Sage
Sterling
Sandstone
Lotus
Cobre
Mandarin
Umber
Meteor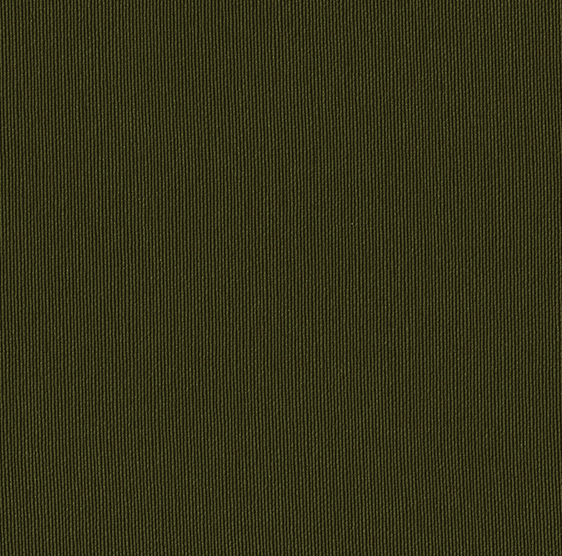 Bottle
Storm
Jet
Carbon
Natté by Sunbrella®
Heather beige
Grey chiné
Carbon beige
Sling by Sunbrella®
Snowy
Sand
Taupe
Silver
Solids by Sunbrella®
Shingles
Blush
Carbon
Zori by Sunbrella®
Rice
Washi
Gari
Matcha
Kiri
Miso
Nami
Hibiscus
Domino by Sunbrella® (only pillows)
Craps
Jackpot
Joker
Loto
Majestic by Sunbrella® (only pillows)
Citrine
Jager
Quartz
River
Strange Loves by Dedar Milano (only pillows)
Carrot Stick
Cocco Bello
Eden Blu
Fondo Roccioso
Sale e Pepe
Sea Anchor
Close
DNA Teak 2 Seat sofa
DNA is GANDIABLASCO's most purist collection, a design that includes the warmth and natural durability of teak wood.
An ode to Mediterranean life outdoors, as well as Japanese architecture involving bamboo poles and wooden slats. Sobriety and elegance, DNA TEAK is GANDIABLASCO's most characteristic outdoor furniture collection, built with laminated aluminium profiles and wooden slats.
Design your space with the DNA TEAK two-seat sofa. It is an outdoor sofa made with anodized or powder-coated aluminium profiles and teak wood slats, a tropical hardwood classified as optimal for outdoor use: it is extremely durable, stable, resistant to water and weather, all thanks to its high levels of natural oils, which translate into minimal moisture absorption.
It is also available with aluminium slats made using the sublimation technique, in golden oak and teak finishes.
Its cushions and mats are filled with polyurethane foam rubber covered with water-repellent fabric and upholstered with removable exterior textiles available in different finishes and colours. Customise it however you want according to the needs of your space, whether it's a small garden or a larger Contract installation.
The DNA TEAK two-seat sofa is an exclusive design by José A. Gandía-Blasco Canales for GANDIABLASCO.
---
Sizes (HxhxL)
150x88x67 cm
59x35x26 inch
Materials
Anodized or thermo-lacquered aluminium
Teak wood
Polyurethane foam rubber covered with water-repellent fabric
Outdoor fabric cover
About José A. Gandía-Blasco Canales
José Antonio Gandía-Blasco Canales was born in Ontinyent, Valencia. After studying law at the Valencia University, he joined the family business Gandia Blasco, a blanket manufacturer.

After travelling throughout Spain as a business agent, he began to work on responsibilities in the company. With the help of Marisa Gallén and Sandra Figuerola, designers, Gandia Blasco reshaped the image of the company. The current logo was created, the silhouette of a graceful kitten, as well as the first reversible design carpet collection, which later received the IMPIVA Award 1990 for innovation.

The building of his summer residence in Ibiza in 1996 and the need to furnish the house with outdoor furniture that would match the architectonic concept, took José A. to take a closer look at furniture design for the first time. In close collaboration with the architect, they developed the "Na Xemena" collection which is still the outdoor furniture reference of the company Gandia Blasco. The consolidation of this new product line contributed to the diversification strategy of the company.

In 1999 he inherited the company, and started with the definitive structural change.

José A. managed to lead the activities of a solvent family business towards the international benchmark it is today. Experimenting and innovating with materials and shapes, he has been able to turn the ideas of a lover of the Mediterranean culture into a brand image and lifestyle which are well known on the five continents.

Besides being the company president, Jose A. is also its artistic director. He has designed a great majority of the furniture and textile collections that GANDIABLASCO now sells around the world: the 'DNA', 'DNA Teak', 'Clip', 'Lipstick' and '356' outdoor collections, accessories such as the 'Picnic Deckchair' and 'Clack! Chair', as well as a line of lighting products. He has also designed a wide variety of pieces of furniture as part of his vast Outdoor Spaces collection: 'Daybed', 'Sofa Pergola', 'Merendero', 'Tipi', as well as their modules and enclosures. He has also designed rugs such as 'Pack', 'Peineta', 'Hidra', 'Círculos', 'Champiñones' and the 'Piedras' duvet, all of which are easily identifiable with the GANDIABLASCO lifestyle.
View more
José A. Gandía-Blasco Canales
President of Gandia Blasco S.A
DNA collection
2016 Milan Fair
75th Anniversary Event of Gandia Blasco Group
2016
Products in the collection